No room at the MCG is more famous than the Long Room, the heart and soul of the Melbourne Cricket Club.
Alejandro Saravia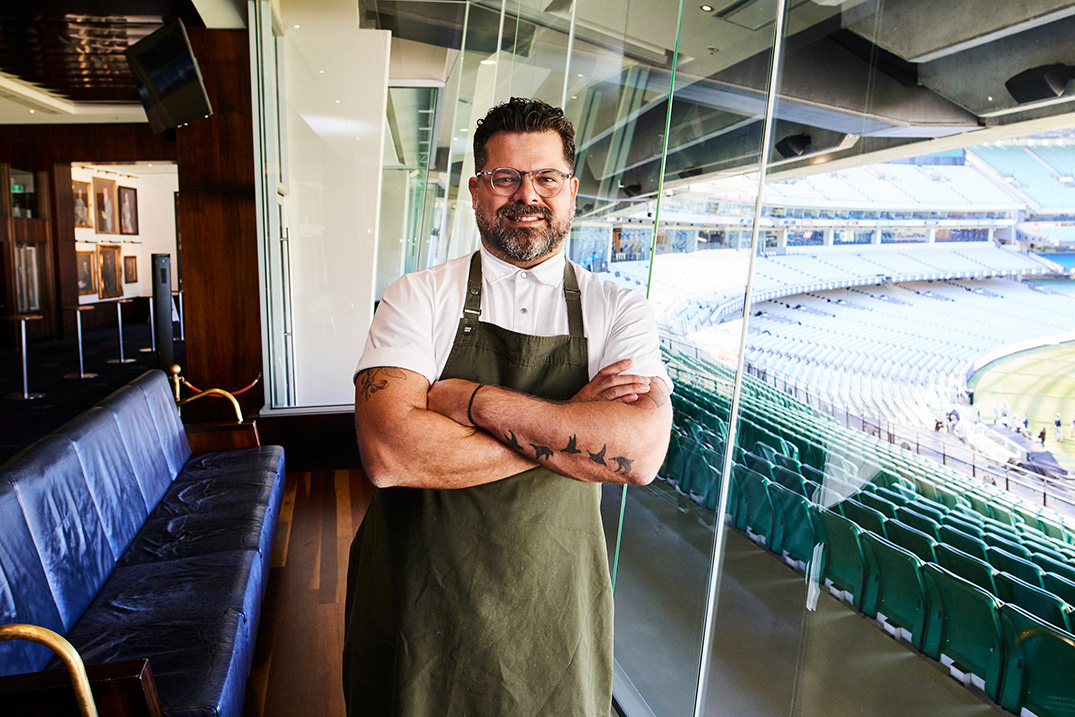 Chef Alejandro Saravia is widely credited with introducing Peruvian cuisine to Australia's food culture. His passion for authentic food made with love, is combined with his wealth of experience gained through cooking in world-class kitchens across three continents.
In 2022 Alejandro Saravia, of iconic Melbourne restaurant Farmer's Daughters, joins the MCG ranks by bringing his love of Victorian produce to the iconic MCC Long Room. Alejandro has created an exciting new Long Room dining experience for members and guests on match days, where members are able to enjoy a buffet style menu. Bookings are not required.
View the Long Room menu for the 2022 AFL Premiership Season by
clicking here
.
History
The current Long Room has continued the tradition as a central meeting place for members and guests (with Long Room passes) on major match days.
It was used for the first time at the 2005 AFL Preliminary Final between St Kilda and Sydney on September 16. The previous Long Room was demolished in October 2003, along with the rest of the Members' Pavilion, as part of the MCG redevelopment program.
The area currently known as the Long Room was at one time known as the "Members' Lounge" with the back section of the room known as the "Members' Dining Room". The area was renamed the "Long Room" in 1958 during the secretaryship of Mr Ian Johnson.
The foundation stone from the second pavilion is located in the centre of the current Long Room.
The Long Room contains portraits of a number of past presidents, a vice-president and secretaries of the Club.