The Melbourne Cricket Club was saddened to learn of the passing of former Australian Test cricketer and Club member Graeme Watson and extends our deepest condolences to his family for their loss.
Watson, a talented all-rounder, started his career at the MCC in the Under 16 Dowling Shield competition in 1959/60 and went on to represent the First XI in 77 matches, winning the batting average twice and bowling average once.

He played 106 first-class matches for Victoria, Western Australia and New South Wales (1964-1977), and five Test matches and two one-day internationals for Australia (1966-1972). Watson was also a fine footballer and played 18 VFL games for Melbourne in 1964 and 1965.
MCC Life member and former President Paul Sheahan AM reflects:
The Club learned with great sadness that Graeme Watson died on Friday 24 April. Known affectionately as "Beatle" because of his similarity to that great 60s and 70s pop group, Watson lost a brave battle with cancer at the age of 75.
Some might have suggested that other challenges would take him – he suffered some horrific injuries playing both cricket and football – but, in the end, it was the medical scourge of the modern age to which he succumbed.
Many of us remember him with great affection as a loyal and admired colleague and a fierce competitor – his courage could never have been questioned. He was also one of that elite group with the talent and the athletic gifts that meant he could play Test cricket and VFL (as it then was) football.
In addition, his professional career as an architect, that eventually led him into sports arena design and development and dictated that he would spend time in various ports in this great country of ours, was notable and some of Australia's major sporting venues benefited from his undoubted skill and creativity.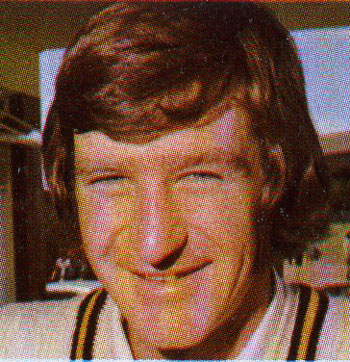 His time as a player at our Club began at the Dowling Shield (Under 16) level, where he made his mark to the extent that the powers-that-be inscribed a 'red bullet' beside his name … and history proved that he did not let them down! He quickly worked his way through to the First XI in Melbourne's District Cricket competition and then played Sheffield Shield cricket for three states (Victoria, Western Australia and New South Wales) before representing Australia but, despite the peripatetic nature of his life, his heart resided at the MCC.
None of us is without our shortcomings but, in Beatle, shortcomings did not matter: he was a man's man, but with endless compassion, and life for him never had a 'down' side. He was eternally optimistic, even to the final breath, and he always had time for those who showed any interest in what he was doing.
They say the good die young; well, Beatle was certainly good and he died far too young!
Paul Sheahan AM is an MCC life member and a former Club President. He was a teammate of Watson's at MCC, Victoria and Australia.