Below is the composition of the MCC Committee. View the office bearer and
committee nomination form
.
---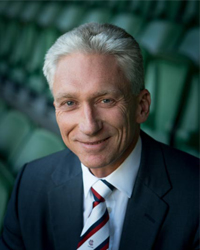 Michael Happell - President
Joined committee: 2011
Michael is the President of the Melbourne Cricket Club- one of the oldest and largest sporting Clubs in Australia, with over 130,000 members. The Club also has the responsibility of managing and developing the Melbourne Cricket Ground, the biggest stadium in the Southern Hemisphere with a capacity of over 100,000. Michael is also Chairman of Supra Capital Ltd as well as a Director of two emerging IT companies, MyProsperity Pty Ltd and Financial Crimes Solutions Pty Ltd.
Michael was a partner with PwC for 24 years, retiring in 2016. He was Chairman of the Australian Firm's Board for the last four of those years. He was also a Director on the PwC Global Board for four years. Other roles that Michael held with PwC included National Energy, Mining and Utilities Industry Leader, National Tax and Legal Markets Leader and Global Transfer Pricing Leader.
His former Directorships include BCNA, Scotch College, Lauriston Girl's School and the Royal Melbourne Tennis Club.
Michael has Bachelor of Laws and Bachelor of Commerce degrees (Melbourne University).
---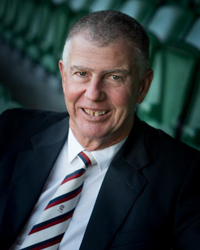 Fred Oldfield - Vice-President
Joined committee: 2012
Fred is a non-executive director of Westbourne Capital and has significant expertise in the areas of infrastructure investment, equity capital markets, funds management and law. Fred was previously a manager of strategic development and stakeholder relations at tollroad operator Transurban and had a 16 year career at UBS in equity capital markets including being head of the Australian securities business in London.
Fred has Bachelor of Laws and Bachelor of Economics degrees [Monash University].
---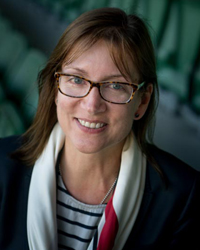 Sally Macindoe - Vice-President
Joined committee: 2014
Sally is Executive Counsel and Global Head of Diversity and Inclusion at legal firm Norton Rose Fulbright, where she has worked for more than 30 years, and is the national leader of its environment and planning practice.
Sally is widely acknowledged for her expertise in all aspects of planning law. She has successfully represented clients in some of Victoria's largest development projects. She is the former chairman of Norton Rose Fulbright Australia and a former director of the Melbourne Recital Centre Ltd.
Sally is a descendant of Frank Grey Smith, whose name is synonymous with the Melbourne Cricket Club as a former president and whose name adorned an MCG grandstand for 60 years.
---


Christian Johnston - Vice-President
Joined committee: 2017
Christian has more than 20 years' experience as a corporate advisor, including more than 10 years as head of investment banking for Goldman Sachs in Australia and New Zealand.
Christian specialises in advising companies on merger and acquisition assignments and capital raisings. He is a partner of Goldman Sachs and a member of its Asia Pacific Management Committee and its Australia and New Zealand Management Committee.
The 47-year-old is also a member of the Australian Government Takeovers Panel and the Ormond College Council.
Christian has been an MCC member since 1988 and a Full member since 1995. He is also a former cricketer, having played at Melbourne University Cricket Club for a number of years.
Christian holds a Bachelor of Commerce (Hons) degree from The University of Melbourne.
---


Geoff Roberts - Treasurer
Joined committee: 2019
Geoff is the Group Chief Financial Officer of SEEK Limited; a leading on-line employment market place business with operations in over 18 countries.
Geoff has more than 30 years of Finance experience, including as Managing Partner of Deloitte Victoria, and Group Chief Financial Officer of AXA Asia Pacific for seven years.
He was formerly a Board Member of AMP Limited, Deloitte Australia, Vision Australia and Chairman of the Reach Foundation.
Geoff holds a Bachelor of Commerce from Melbourne University and an Executive MBA from the Australian Graduate School of Management. He is a Fellow of the Institute of Chartered Accountants and a Fellow of the Australian Institute of Company Directors.
---


Adrian Anderson
Joined committee: 2016
Adrian is a barrister who specialises in media law, sports law, and disciplinary tribunals. He was formerly a partner of Corrs Chambers Westgarth, General Manager Football Operations of the AFL, and CEO of Cycling Australia.
Adrian started his career at Corrs in 1996 and became a partner in the commercial litigation division in 2003 representing clients such as the Herald Sun, 3AW, the AFL Players' Association (AFLPA), the Australian Cricketers' Association and Greyhound Racing Victoria.
In 2004, he joined the AFL as General Manager of Football Operations, a position he held for nine years. During that time he was responsible for the day-to-day running of the AFL competition, the establishment of the AFL integrity unit, the reform of the AFL tribunal system, and negotiations with the AFLPA for the Collective Bargaining Agreement and free agency.
Immediately prior to joining the Bar, Adrian advised major professional sports and conducted reviews on disciplinary, integrity and governance matters. This included six months as interim CEO of Cycling Australia and consulting to Cricket Australia and the NRL.
He is chairman of MyGolf, a Cricket Australia Conduct Commissioner, a Director of National Golf Holdings Ltd, and a Victorian Amateur Football Association tribunal member.
---


Ted Baillieu
Joined committee: 2017
Ted Baillieu served as Premier of Victoria from December 2010 to March 2013, and as leader of the Victorian Liberal Party for four years prior to becoming Premier.
Educated at Melbourne Grammar School and University of Melbourne, he registered as an architect in 1979. He has been an MCC member since 1977 and a Full member since 1985.
In September 1999, Ted became Member for Hawthorn, until his resignation from Parliament in November 2014.
Throughout his term as Premier, he also served as Minister for the Arts.
Ted previously served as Chairman of the Victorian Anzac Centenary Committee and Co-Chaired the Cladding Taskforce for the Victorian Government.
Currently, Ted serves as a board member on the Australia India Council and is a patron for the Australia India Chamber of Commerce.
---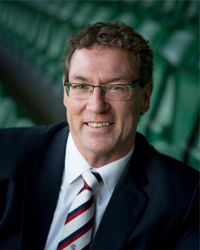 James Bennett
Joined committee: 2015
James is Managing Principal at Indec Consulting providing infrastructure advisory services to both public and private sector clients. He has over 30 years' experience in the industry, including six years in London.
James is passionate about working with clients to identify and solve their challenges covering areas including procurement, team structures, governance, program and technical issues. He brings a wealth of national and international experience from around the world having worked across the Middle East, Asia, Africa and ANZ regions. James has worked on projects such as Wembley Stadium, Shanghai Tower, Sunshine Coast University Hospital and Johannesburg's Mall of Africa. He is also a Fellow of Engineers Australia.
Played seven senior VFL games for Hawthorn during 1984-87 and almost 90 Reserves matches. He was a member of Hawthorn's 1985 Reserves premiership team, winning the Gardiner Medal that same year and finishing runner-up the following year. After his VFL career, he returned to Collegians in the VAFA where he played more than 200 games, including seven years as captain, and earned Victoria and All Australia selection.
---


Annabel Brebner
Joined committee: 2019
Annabel is the founding chair of the MCC Football Sporting Section and former committee member of the Women of the MCC special interest group.
She is a director with ACIL Allen Consulting, having more than 20 years' experience conducting public policy and corporate governance reviews. She has particular interest in mental health, disability and aged care policy with expertise in strategy development and stakeholder engagement. Annabel was formerly the Head of Consulting at the Allen Consulting Group.
Annabel represented South Australia in diving and gymnastics, was an accredited diving coach and judge and has a strong commitment to the social and economic benefits arising from participation in sport.
---


Clare Cannon
Joined committee: 2016
A former Chair of the Women of the MCC, Clare is passionate about the MCC and the opportunities it can offer its members.
She is a member of the Club sub committee and Chairs the Australian Sports Museum and Literary Advisory Committees. Clare is also liaison for Croquet and the Military Veterans sections.
Clare started her career in banking and later moved to the community sector where she was Founding CEO and later Board Member of Earthwatch Australia, Deputy Chair of the Melbourne Community Foundation, Board Member of the University of Melbourne's Faculty of Business and Economics Alumni Council, Committee Member of the Bush Heritage Property Committee which manages 34 properties around Australia, and Chair of St Catherine's School.
As a cricket lover, Clare combined her love of the game and her commitment to providing young women with opportunities through sport to establish Cricket Without Borders in 2011. CWOB has taken girls from all over Victoria to play in England, Japan, Singapore, Hong Kong and throughout the Pacific. CWOB has partnered with the ICC East Asia Pacific to play as an invitational team in ICC qualifying tournaments and has partnered with DFAT's Sports Diplomacy Program in the Pacific to use cricket as a vehicle to improve women's health outcomes and to increase opportunities for girls and young women. CWOB is currently undertaking an online partnership with Cricket USA Women's Teams to foster friendship and peace against racism in both countries.
Clare runs a grazing property, Woomargama Station, north of Albury where she runs Poll Hereford grass fed only cattle and fine wool Merino sheep. The property is run under strong sustainability and animal husbandry principles. The Station has entered into a 30 year partnership with Holbrook Landcare and has planted 100,000 native species and undertaken five kilometers of creek restoration during this time. 600 hectares of endangered Box Woodland on the property is managed under Covenant in partnership with the Biodiversity Conservation Trust.
Clare has a Bachelor of Commerce from the University of Melbourne and a Masters of Public Administration from the New School for Social Research in New York.
---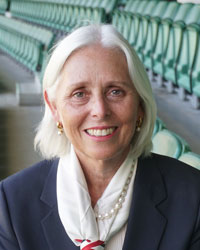 PAULA DWYER
Joined Committee: 2021
Paula is a chartered accountant with a strong executive career, holding senior positions in investment management and investment banking, including with Calibre Asset Management, Ord Minnett (now JP Morgan) and PricewaterhouseCoopers (PwC).
Her career as a company director spans financial services, investment, insurance, healthcare, gambling and entertainment, fast moving consumer goods, property and construction and retailing sectors. A former Chairman of Tabcorp Holdings Limited (from 2011-2020, Director from 2005) and Healthscope Limited (2014-2019), Paula is currently Chairman of Allianz Australia Limited and Director of ANZ Banking Group Limited, Lion Pty Limited and Lion Global Beverages.
Holding a Bachelor of Commerce from the University of Melbourne, Paula is a Fellow of the Institute of Chartered Accountants, a Fellow of the Australian Institute of Company Directors (ACID), and a Senior Fellow of the Financial Services Institute of Australasia.
Paula also has a strong interest in education and medical research, having served as a member of the Geelong Grammar School Council and the Business and Economics Faculty at the University of Melbourne and as Deputy Chairman of Baker IDI.
She is married to respected journalist and writer Charles Happell, a cousin of President Michael Happell.
---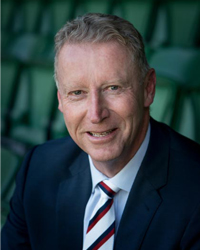 Peter King
Joined committee: 2014
Peter has been CEO of Melbourne Convention and Exhibition Centre since 2012, prior to that he having spent 20 years running multi-national businesses across Asia Pacific in various industries including venues, events and consumer brands like Sunbeam, Coleman Outdoors and Puma.
Peter is a board member of the International Convention Centres Industry Association (AIPC), Business Events Council of Australia (BECA) and Deputy Chair of the Melbourne Convention Bureau (MCB).
He was an MCC cricketer, playing 171 First XI matches between 1977 and 1990, including the last three years as captain-coach. He was a two-time premiership player and represented Victoria 20 times in Sheffield Shield and limited overs matches in the 1980s.
---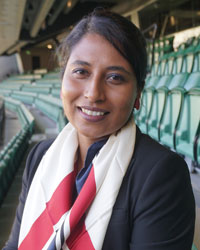 KALPANA RAMANI
Joined Committee: 2021
Kalpana is an effective people and thought leader, experienced in digital transformation, design thinking and organisational resilience.
Holding several senior positions within the Victorian Government since 2016, including leading digital services for Consumer Affairs Victoria and strategy and governance for the Regulation Group, Kalpana is currently heading resilience initiatives for priority programs within the Department of Justice and Community Safety.
Prior to her time in Government, Kalpana was a client manager at Hobsons APAC, specialising in digital recruitment strategies for tertiary institutions in Australia and New Zealand from 2012 to 2016.
Kalpana holds a Bachelor of Arts (Internet Communications) from Curtin University and enjoys exploring digital horizons, leading a program of work in 2018-19 within the Department of Premier and Cabinet innovation program, on methods to safeguard consumers from the increasing prevalence of online scammers and received a national award in 2019 for showcasing innovative design through digital storytelling.
Kalpana has a long history with the MCC Sporting Sections, having been on the MCC Netball Section Committee since its inception in 2011, where she was the section Chair from 2019 to 2021 - and highly values the well-being benefits, personal development and social opportunities club life offers.
---