There are a number of publications and books produced by the club for the enjoyment of members.
Annual Report
The club makes available an annual report for all members to view in advance of the Annual General Meeting held every August.

The Annual Report includes relevant information about the operations of the club during the year, changes in the state of affairs of the club and details of future developments.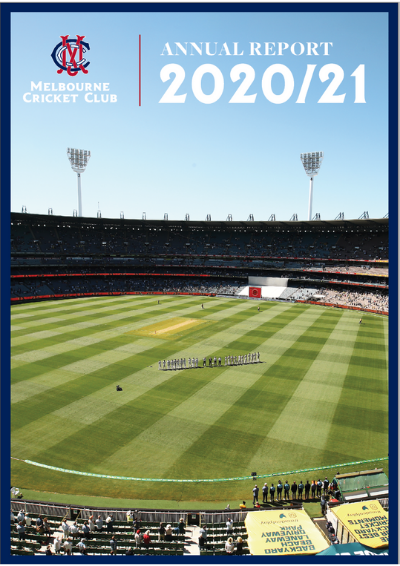 View the MCC Annual Report 2020/21 (PDF version)

View the 2020/21 Consolidated Financial Accounts (members must login to access).

View the 2021 Annual General meeting notice

View the minutes of the 2020 Annual General Meeting
The Yorker
Click here
to read about the MCC Library's journal publication.
Books
The club's team of dedicated volunteers has produced some fabulous publications for the enjoyment of members on matters affecting the club and the MCG.

Members can read extracts from the following publications: