The Melbourne Cricket Club looks forward to welcoming you back into the Members' Reserve for the 2021-22 Summer of Cricket.
The MCG will host both domestic and international matches across the 2021-22 cricket season with the fixture to feature KFC BBL|11 blockbusters, Marsh Sheffield Shield and One-Day Cup competitions in addition to the traditional Boxing Day Test when the Men's Ashes Series returns to Australia this summer.
The Melbourne Cricket Club welcomes the opportunity to host over 80,000 members and fans at the Boxing Day Test, as announced by the Victorian Government in October.
In line with the Victorian Government's 90 per cent vaccination roadmap and subject to an approved COVIDSafe Plan, crowds could be flocking to the MCG to see Australia take on England at the birth place of Test cricket, the MCG.
Read more here
.
The Club is working to finalise a date for when tickets will be available to be purchased by members to the Boxing Day Test, and will announce this in due course.
View the summer of cricket schedule
here
. Members' tickets to upcoming matches this cricket season will be communicated to members in due course.
The Club continues to work closely with the Victorian Government and Cricket Australia as it looks to host crowds at the MCG this summer. The Club will advise members of the arrangements that will be in place for the events as further information comes to hand.
Staying Informed
Important information such as members' arrangements for the upcoming Summer of Cricket will only be communicated electronically via email or SMS to the details we have on file.
Therefore, we encourage you to provide us with an email address and/or a mobile phone number and update your communication preferences on
your profile
so we're able to keep you informed as updates are made available.
Access and COVIDSafe Measures
During the COVID-19 pandemic, the Club has worked closely with the Victorian Government to develop a framework in which major events can operate. This has resulted in the endorsed COVIDSafe Event Plan that is in place and underpins the Club's commitment to protecting the ongoing wellbeing of members and their guests.
In another measure of the COVIDSafe Event Plan, members MUST pre-book a ticket to any upcoming matches they wish to attend at the MCG. There will be no walk-up opportunity for members.
Members will be allocated to the Members' Reserve zone with a section, row and seat listed on a digital ticket sent by Ticketek. This ticket will not be for entry as members are still required to scan into the Members' Reserve using their membership card, which will be activated upon securing a reserved seat. The Ticketek issued digital ticket will be used by event staff to direct you to the correct seat.
Under the Club's endorsed COVIDSafe Event Plan, arrangements in the Reserve may look a little different this cricket season. Below you can find everything you need to know about your upcoming visit to the Reserve.
Stay COVIDSafe
Please play your role in protecting the people's ground by following these simple directions when visiting the MCG:
Clean hands. Please remember to wash or sanitise your hands regularly.
Know when it's time to bow out. Feel unwell or have cold symptoms? Then please stay at home.
Protect the head. Please wear a fitted face mask when in congested areas (for example in food & beverage outlets, toilets and entering and exiting the venue).
Stay at least a couple of cricket bat's length apart. For good measure, please stay 1.5 metres from one another.
Before you arrive at the MCG
Make sure you pack your debit, credit or MCCPlus+ card as the venue will now be cashless.
Pack your mask as it needs to be worn in congestion, specifically on public transport and through the security and entry process at your assigned entry gate.
Come prepared for all types of weather conditions, including packing a hat, sunscreen, sunglasses and a poncho or a raincoat.
Keep your bag or backpack to a size that can fit comfortably under your seat. Larger bags – such as duffle bags, sports bags or suitcases – are not permitted. There will be no cloaking facilities at the MCG.
Download the Service Victoria app to ensure you're prepared for your arrival to the MCG and ready to scan the displayed QR codes on arrival. The Service Victoria App can be downloaded on Google Play or the App Store. For more information CLICK HERE.
Make sure you have packed your MCC Membership card and have downloaded your mobile ticket which displays your assigned section and row.
If you're attending in a group, please ensure you share your mobile tickets so each adult has their own mobile ticket on their smart device. For tips on how to use your mobile tickets or to share tickets, please read our Handy Tips here.
Stay at home if you are feeling unwell, exhibiting any of the known symptoms of COVID-19, been in an identified hot spot in the last two weeks, been instructed to self-isolate or been in contact with someone who has been diagnosed with COVID-19.
Plan to arrive early to the MCG and also plan your journey to the MCG by visiting PTV website or the Yarra Park car parking schedule. Please note that parking in Yarra Park is always dependent on weather conditions, so best to check on the morning of your visit. Parking is available for a fee through a debit or credit card transaction.
On the day
You will be required to enter via the Gate noted on your Ticketek digital ticket. Have your membership card ready to scan into the Members' Reserve.
Under the Club's endorsed COVIDSafe Event Plan, the MCG will be broken into five sections to assist with capacity management and contact tracing. The Members' Reserve, accessible via the Cordner Entrance at Gate 2, will operate as its own zone (Zone 2). The exception to this is that the Jim Stynes Grill will be in Zone 3, as it is situated in the Olympic Stand zone.
Members and their guests will not be able to move to other parts of the MCG once they have entered the Members' Reserve zone. Please note: If a member is successful in securing access into the Jim Stynes Grill, they will need to remain in that facility throughout the course of the match and will not be granted access into the Members' Reserve zone.
Once inside your designated zone, open up the Service Victoria app and scan the displayed QR codes to register your attendance.
All food, beverage and merchandise outlets will be cashless – so all transactions will need to be made on your debit, credit or MCC Plus membership card.
Bars in the Reserve will operate as either take-away or service facilities, or a combination of both. COVIDSafe approved capacity limits will be applied to all food and beverage facilities within the Members' Reserve.
The MCG's official hygiene partner, Dettol, has installed 275 hand sanitisation stations throughout the Ground to support good personal hygiene practices.
Members and guests are encouraged to wear a fitted face mask through congested areas, such as arriving at the ground or visiting the amenities.
We're here to help – attendees are encouraged to contact management in the event they need any assistance, want to alert to a COVID-19 protocol breach or have witnessed anti-social behaviour. The channels in which members can contact management are through:
Facebook
:
@MelbourneCricketClub
Twitter
:
@MCC_Members
Instagram
:
@MCC_Members
Email
:
membership@mcc.org.au
Live Chat
function on the MCC website (available Monday to Friday between 9am-5pm AEDT).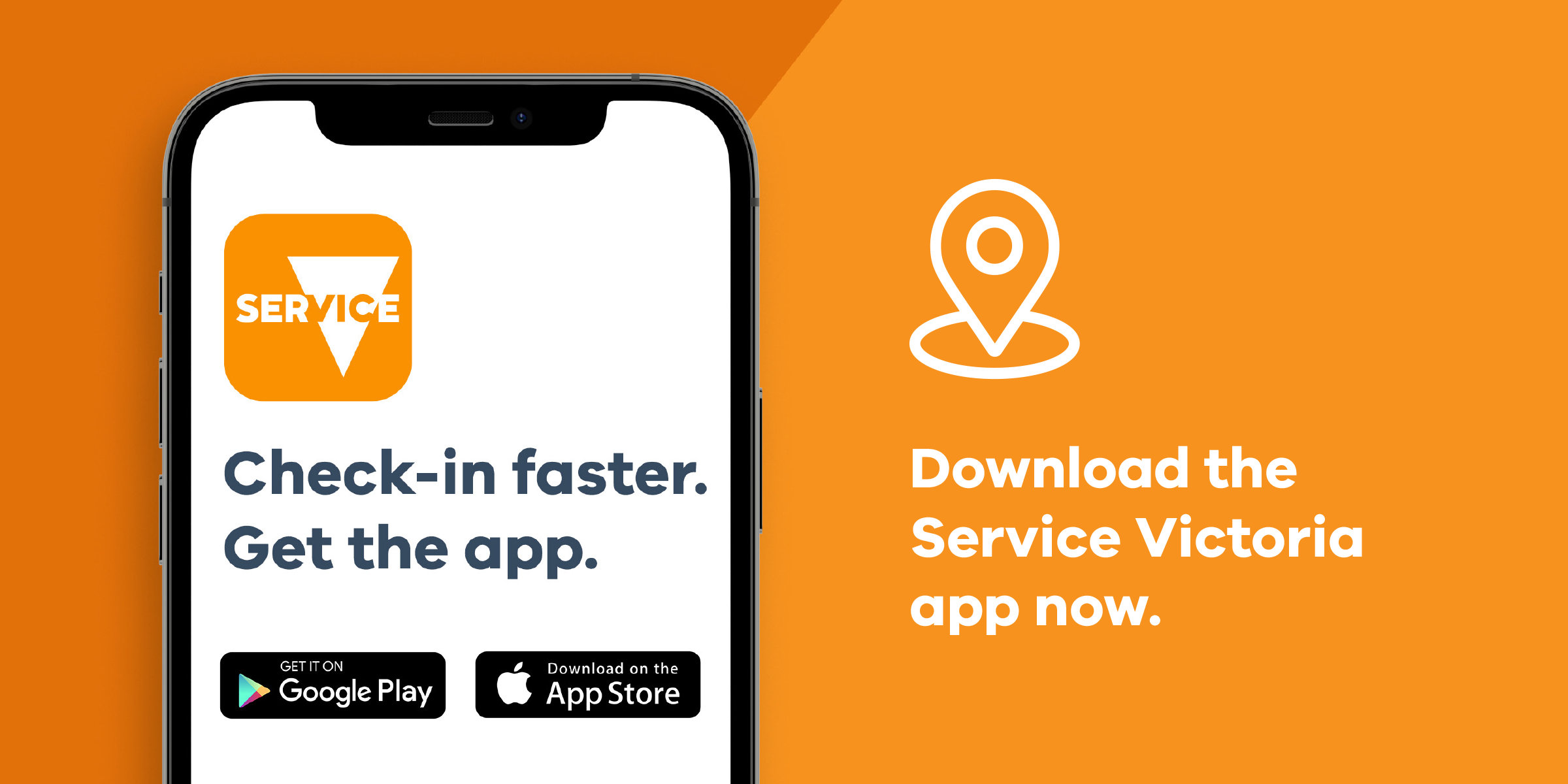 Download the Service Victoria app to check-in at the MCG.
View Conditions of Entry
View additional Conditions of Entry relating to COVID-19
This webpage will be updated with details regarding the 2021-22 Summer of Cricket on an ongoing basis. Please check back here for updates, keep an eye on your emails, or follow us on Facebook, Twitter or Instagram.